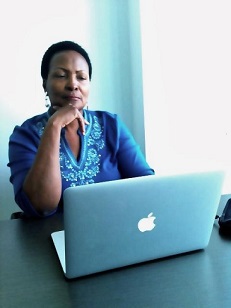 Welcome to Potpourri101.com.  I am a freelance writer, blogger, and published author. Over the years, my works have been published in The Washington Post, The Washington Afro-American newspaper, and for three years I was a regular contributor to The Metro Chronicle (The newspaper ceased publication in the mid-1990s.). In addition, I published the FGC Cooperative Newsletter since 1989 and now author the FGC blog. I also previously wrote a humorous column titled Grandma's Rocker; under the pseudonym Gee Gee, on the WeatherAdvance website.
Potpourri101 is an open journal that contains commentary about anything, everything, and anybody – from the rich and famous to the poor and unknown. One of the advantages to having my own blog is that I can pretty much speak your mind and add my two cents to hot topics in the news. I will be doing a lot of that here. Some of you will agree with what I have to say; undoubtedly others will not. That's your prerogative. But I will write what I like, 'cause that's my prerogative.
My book "Legacy" is available on Amazon.com. Click on the Buy My Book tab on this site for a link.
Thanks for reading me.
LPB