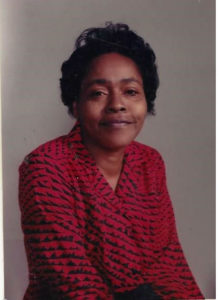 I had planned to write an upbeat post for the New Year, but situations that occurred during the past few weeks changed that. And although last year was generally a wonderful ride, the road got bumpy toward the end, and that's an understatement.
Since a few weeks before Christmas, I've talked with many of my close friends and relatives and learned that a lot of folks are dealing with illness, death, and grief in their families during this holiday season, and joy is elusive. I am no exception. I have a dear friend who was perfectly healthy a month ago, but she suddenly became ill and is now in hospice. Aside from that, I lost someone dear to my heart. Right now, I find that my ability to lift anyone's spirits (including my own) with encouraging words demands every ounce of my mental energy. As my cousin, Vanessa, said to me this morning. "It's been a rough ride."
It is times like this when I must keep repeating to myself a mantra that I've so often said to others, "Count your blessings." I've been blessed to live to see the beginning of another year, and if you are reading this, then so have you. However, my gratitude doesn't ease the burden on my heart.
Few people know this, but for decades, my Aunt Ida called me every year at midnight, or not longer then a minute after that, to wish me a Happy New Year. If I wasn't at home, she would leave a message on my voice mail. In more recent years, she stopped calling precisely at midnight, but without fail, either she or I would initiate the call a few hours later on New Year's Day, and exchange well wishes for the coming year. It was our intimate tradition.
This year the tradition was broken because my beloved aunt died three days ago. Few people, except maybe our immediate families, hers and mine, will know how close Aunt Ida and I were. She was my friend, my confidant, my "other mother." Always encouraging me to follow my dream; always praying for me. I miss her immensely; as I write this I am fighting back tears. Our traditional "Happy New Year" exchange is over. Therefore, instead of publishing the New Year's post that I intended to put on my blog today, I am dedicating this one to my aunt, Ida Staton White, and including one of my favorite photos of her taken during her younger years. I know it may be futile and it may even seem silly to some of my readers, but I am going to say it anyway, one last time.  "Happy New Year, Aunt Ida!" This one is for you.