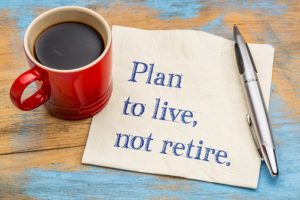 With retirement and advancing age comes the blessing of no longer having to play the games. What games? You ask. There are many. Some of them are easily eliminated when you are, as people like to refer to it, "over the hill." But I will reflect on a couple.
Let's start with working outside the home. When the opportunity to take an early retirement presented itself, I took it, albeit with some reluctance and much apprehension. Now, nearly ten years later, I consider myself blessed to have experienced an early retirement. Unfortunately, some people don't live to see those carefree days.
Unless I fall-down on my luck, I can kiss-off job interviews, the workforce, and PITA (pain in the ass) bosses. Clarification is required here. Not all bosses are PITA. During my years spent in corporate America, I had some wonderful managers. I can honestly say that I loved at least one of them like a father. I worked for that man for ten years until he retired after which I found myself back in the labor pool swimming with the sharks and the backstabbers. Don't get me wrong, I mingled with many good-hearted and wonderful people, too, and made some life-long friends.
Some of my worse memories are of being in a subordinate position to a couple of obviously unqualified managers whose negative character traits including racism and sexism were as evident as dog poop on the sidewalk. My job history and years of watching the gamers play taught me that just because someone has a prominent job title does not mean that he or she is qualified, proficient or principled. Intelligence is not always a requirement for a high position either. Anyone with the right backing and a base, no matter how unstable, can land the job. You could even become president.  Males are not always the culprits in the workforce either. Some women with authority can be more vicious than men.
I entered the workforce as a volunteer candy-striper at the long ago demolished Freedman's Hospital, and I remained in the labor force for nearly 50 years. During the time before my escape to retirement freedom, I had some dream jobs and some duds. Now, I have no more demanding bosses, annoying co-workers, performance reviews, office politics, and boring staff meetings. And I have the opportunity to work from home when I want to.
While retirement brings some challenges – such is life – I find that the advantages outweigh the disadvantages and as with everything maintaining a positive attitude is key.
Another game that I am happy to be out of is the dating game. Regardless, of the present-day dangers, the dating game is fun, exciting, and deemed essential for Gen Xers and Millennials. But for many mature adults with whom I have discussed the subject and who are old enough to remember when it was safer to wade into the dating pool, courting now is more hassle than it is worth. Even if my near 20-year relationship should end for whatever reason, (some things like death and taxes are beyond our control), then I am done with dating. If I have learned nothing else in all of my years, it is that I can be quite content by myself, doing my own thing.
There are numerous other rules of the game that can be tossed aside in retirement. I don't have to worry about the routine of going to bed early or setting an alarm clock to get up in the morning. Barring unforeseen circumstances, I can get up when I want, go where I want to go, do what I want to do. I don't have to put on work clothes every day, and I don't have to deal with a daily commute and rush-hour traffic.
Above all, I have time to pursue the things that I enjoy, like learning new things, furthering my education, exercising, reading and writing.
My bucket list is rather short. It is not a copy of someone else's objectives:  travel the world, ride a hot air balloon, participate in running with the bulls in Spain, or hike the Appalachian Trail. Topping my list is (1) remain spiritual, (2) maintain a positive attitude and (3) avoid letting negative people ruin my day. You see, what I mean? My list is uncomplicated and original, just like me.
More to come on the games of life in future posts.