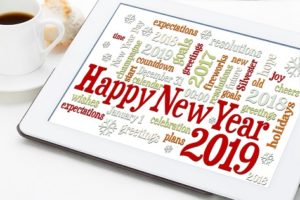 Every year while ambitious people are making New Year's Resolutions I am not. IF I were to make resolutions, one would be to practice having more tolerance for intolerant people. Since I am an admitted procrastinator, maybe I'd resolve to postpone saying or writing things that other people think, but wouldn't dare say aloud or publish.
Since people sometimes take offense at my attempt at humor, I suppose I could resolve to write strictly serious content without trying to make folks smile or laugh out loud, but that would be like having the Times Square ball get stuck mid-way during its descent on New Year's Eve. Imagine if that big, glossy ball suddenly stops while lowering on the pole during the countdown to midnight. Would all of the revelers collectively hold their breath and freeze? Heads upturned, mouths gaping, not a single eye blinking, all movement halted mid-motion, the only souls stirring would be city officials scrambling frantically to get the ball moving again? Perish the thought.
Why should I make New Year's resolutions? If I'm planning to do something, I'll do it anyway and if I'm not I won't. Some optimists busy themselves jotting down resolutions days before the New Year; others do it moments after midnight on New Year's Eve, while I'm usually sipping sparkling cider and reminiscing about bygone years. I know that change is inevitable, but that doesn't stop me from longing for some days past – let me repeat, some days – and wishing for a return to the way things used to be. If I could turn back the hands of time, I might make resolutions, and these would be my top six priorities:
Number 6.           A return to normalcy. A definition I once read describes normalcy as "being usual, typical, or expected." If that's the case, it seems like hardly anything is normal anymore. Normal was unobtrusively replaced over the years by the so-called new norm. The new norm is a no holds barred, say anything, show anything, do anything, be anything, anything goes – insane world. The younger generation won't get my point because they are used to the insanity. They were born into it and grew up with it. But many people of my generation get it. I'd like to see a return to normalcy as it used to be generally understood by the average intelligent person. I am not a person who follows everyone else over the cliff, meaning I cannot be persuaded to believe what I perceive to be abnormalities. You will never convince me that up is now down, black is white, left is right, and a natural born woman is now a man or vice versa because of a surgical procedure.
Number 5.           Common sense supersedes political correctness.  Granted the principle of political correctness is not entirely bad, but it's not all good either. PC is intended to put boundaries on offensive speech and behavior, but when imposing one's personal or a group's belief on others, there is always the risk that someone's rights will be infringed upon. One example of this is the use of the n-word. I hate that word and never use it. However, some black hip-hoppers and other black people use it freely, yet they are offended when members of different racial or cultural groups do the same. In a Vox.com article, author, educator, and journalist Ta-Nehisi Coates expressed his opinion – contrary to mine — about the use of that word.
Number 4.           Disciplining unruly children. There was a time when parents, teachers, or other well-intentioned adults could discipline their children or someone else's minors without fear of being arrested. Back in the day, the worse reaction a non-relative adult would get when scolding a child for wrong-doing was for the brat to say, "You ain't my mama." or "You're not the boss of me." Today it is not unusual for some children to call the cops on their parent if the parent physically punishes them for wrongdoing. Go get my belt. I'm gonna whip your behind. It is not uncommon for a well-meaning school teacher attempting to discipline an unruly student to be attacked by a juvenile and sometimes even that child's parent will come to the school with a bad attitude and clenched fists (especially when the parent is as immature as the child). Is it any wonder that there are so many rude and disrespectful youths wreaking havoc in the community and running wild through the streets?
Number 3.           Privacy. Ripley's Believe It or Not stories of strange or unusual facts or occurrences had nothing on today's world. Before the Internet, Google, people search engines, hackers, and social media one could expect to have some privacy. Anonymity was much easier to achieve a few decades ago; you could hide in plain sight. Not anymore. Today, if you want total anonymity you almost have to commit a deed that will get you placed in the witness protection program – and even then you may be discovered. Just about anyone from Internet snoops and sleuths to busybodies can obtain your social security number, address, phone number, banking info, medical records, police, court and credit records. They can even identify every one of your baby daddy or baby mamas you've ever known.
Number 2.           Telephones.  A non-published or unlisted telephone number once freed you from bombardment by unwanted phone calls. Now, telemarketers and robocallers are relentless. I block more calls on my phones than offensive tackle, Trent Williams does on the football field; but they keep calling. And while we're on the subject of phones, I long for the days of one phone number per home. A good old landline. I could call the home of a relative or friend and if the person I was calling weren't there someone would usually answer the phone and tell me that. Now, if I phone someone, it's likely the call goes to a cell phone. If I reach voicemail or get no answer, and urgently need to speak with someone else – anyone else – in the household I have to call a second, third, or sometimes a fourth number before someone answers their phone. That's because everyone in the household who is out of diapers has a phone and each of them has a different number.
I have no choice but to live with the issues I've cited above. But if there is anything that makes me hope that when the New Year rolls in at midnight, I will awaken to discover that like Rip Van Winkle I had been asleep for a long time and it was all nightmares, it is the Number 1 item on my if-I-could-turn-back-the-hands-of-time list.
Number 1.           There was a different outcome to the 2016 presidential election.
Happy New Year!