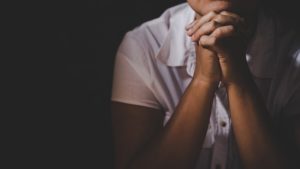 An acquaintance (for anonymity I'll call her Ivy) recently asked me to what church do I belong. I've known Ivy professionally for a few years, and as long-time patrons and proprietors sometimes do, we disclose some information about our private lives. I've learned that she is a devout Christian and attends church regularly. That aside, I believe her to be a kind and thoughtful person, and I think the feeling is mutual.
When I answered Ivy's question by saying that I was not affiliated with any church, for a second she looked like she didn't believe me, and then she asked, "Why not? Aren't you religious?"
People rarely accept a straight yes or no answer to any question. The subject of religion is no different. When I responded no, Ivy's puzzled expression did not surprise me.
"I'm spiritual," I told her, "But not religious."
"What does that mean?" She asked. (Did I detect sarcasm?) "What's the difference?"
I expected that question. I'd been asked before. Expressing my opinion usually leads to a long, dragged out discussion.
The last (and only) house of worship where I held membership was Guildfield Baptist church. I think I was about 12 years old. I had been attending Sunday school at the little church for as long as I could remember. One day, I asked my mother if I could join, and she consented. The next Sunday, when the pastor opened the doors of the church, I became a member. A few weeks afterward, I was baptized.
Having watched movies like The Bells of St. Mary and The Song of Bernadette, led my naïve and impressionable mind to believe that when I grew up, I wanted to be a nun. (Silly me.) I did not understand at the time that as a Baptist, I would have to convert to Catholicism to pursue that goal.
My parents reared my siblings and me religiously. I attended Sunday school regularly, church occasionally, and sometimes both on the same Sunday. I think mother was proud of the fact that I also sang in the junior choir, and I enjoyed it. At home, when our family gathered around the table for meals, we kids were required to say a Bible verse after grace. When I could think of nothing else, I opted for the shortest verse in the Bible, "Jesus wept."
I still remember, occasionally, sitting with my mother as she read the Bible to me and sometimes asking her questions that she answered to the best of her understanding, but not always to my satisfaction. My bible discussions with mother remain as fresh in my mind as if they occurred yesterday.
My affiliation with Guildfield church ended after my family moved out of the neighborhood in the mid-1960s. During the years following our move, I attended numerous houses of worship, including Mosques and the Kingdom Hall, but I never joined any of them. The only time I enter a church nowadays is to attend a wedding or, most likely, a funeral.
"Train up a child in the way he should go: and when he is old, he will not depart from it." Proverbs 22:6.
My religious upbringing remains embedded, but I stay away from organized religion.
The question from Ivy wasn't the first time that someone asked me to explain what I mean when I say that I am spiritual but not religious.
As I explained to Ivy, "It doesn't mean that I don't believe in God. I'm not an atheist, though I might be borderline agnostic." I laughed. She didn't. The puzzled look on her face told me that she didn't understand my humorous jab or she didn't think it was funny.
What I wanted to say to her was, "I take issue with organized religion. I dislike the hypocrisy, the disguised money-grabbing, sanctified pretense, and the holier-than-though attitude of some church folks." But being the diplomatic person that I am (most of the time), what I said instead was, "I prefer not to follow organized practices and religious dogma. You know what they say, 'Different strokes for different folks.'" That ended the conversation.
I don't need religious, social networking, nor do I feel compelled to commune with a group of people or pray in a house of worship. I have a one-on-one relationship with God. If it is true that God hears us when we pray no matter where we are, then I could pray as easily in a closet or car, as in a church.
In my lifetime, I've known some professed atheists whose moral standards and actions are better than some people who regularly fill the church pews. Absent their belief in God; I find atheists to be no more immoral, judgmental, or hypocritical than folks who claim to be holy and sanctified.
Some people use the terms religious and spiritual interchangeably. As I see it, religious people base their faith on what they are taught by ministers, priests, pastors, overseers, and other dutiful clergypersons. Spiritual but non-religious people often develop our beliefs based on personal experiences that may or may not be gleaned from our familiarity with religious organizations. No matter how we choose to identify ourselves — as spiritual or religious — the important factor is how we live and how we honor God.