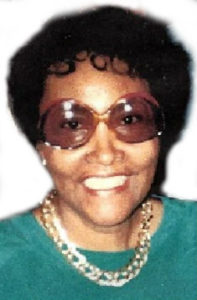 Had my mother lived she would have turned 91 years old on her forthcoming birthday, October 22nd. Instead, she slipped into eternity early on a warm summer morning four years ago.
I've seen where many people wish Happy Birthday, Happy Anniversary or post other heartfelt greetings to their deceased loved ones on social media; and if that works for them, that's fine. But I can't help but wonder – why?
When my mother's birthday arrives in three weeks, I won't wish her Happy Birthday on Facebook nor will I post it in any other public place. Because if the Bible is to be believed – that the dead know nothing (Ecclesiastes 9:5) – then mother won't know that I wish her a Happy Birthday anyway. And as much as she expressed her disdain for social media when she was alive – by the off-chance that there is Facebook in the hereafter, she surely would have nothing to do with it.
My mother's chosen religion forbids their members from acknowledging birthdays and other so-called pagan holidays; so when she was alive wishing her happiness on such an occasion often led to a repetitive interchange between us.
Mother would say, "You know I don't celebrate (whatever the holiday in question)." And I would protest, "But I do."  The conversation usually ended there, until the next time. Yet, to my pleasure, she never refused to accept the cards or gifts that I gave her on those days. And she always (perhaps begrudgingly, although she didn't show it) acknowledged the gesture with a polite, "Thank you."
I regretted the fact that mother would not allow me to take her out to dinner, to a stage play, or someplace special on her birthday, but it bothered me more on Mother's Day. Even before I became a mother, I relished Mother's Day and considered the day to be a special occasion for honoring and showing reverence to all mothers and especially good mothers like mine.
Since my siblings and I were adults when mother decided to convert her faith, I have wonderful memories to cherish of earlier times of family get-togethers at my parent's home on holidays like the Fourth of July (Can you say crab fest?), Thanksgiving, and Christmas. And for a few years, even after my siblings and I married and had families of our own, we'd all bring our kids to the grandparents home on festive occasions. Unfortunately, those happy get-togethers dwindled and eventually stopped; too soon.
In three weeks when mother's birthday arrives, I won't publicize it on social media. I will acknowledge it privately. And before the day is over, I know I will smile with tear-filled eyes as I remember a recurring dialog that she and I shared many times in the years before she died.
"You know I don't celebrate birthdays."
"But I do."