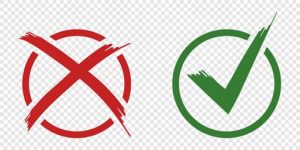 "If voting made any difference they wouldn't let us do it." Certainly, some folks would agree with that statement by Mark Twain. It has been over a week now since the mid-term election and the recounts are ongoing.
A middle-aged friend of mine has no qualms about saying that she has never voted and never will. Lest you think that she is uninformed about the voting process, she is not. She is very intelligent and highly educated on many subjects. Were you to talk with her, she would tell you that this country's prolonged history of injustices against so-called minority citizens is the reason that she refuses to participate in many traditions and practices, voting included. She and I agree on numerous things, but voting is not one of them.
I am hooked on politics like weed-heads on pot, and I enjoy spending time listening to spin doctors and pundits discuss all things political. The hottest topic of late concerns suspected manipulation, suppression, and alleged voter fraud in the recent mid-term election that is prompting recounts in various places around the country. Some folks wonder, how can we trust to have a fair election process under a leader who has shown himself to be unethical and morally bankrupt especially when he implies that he supports some of the unscrupulous candidates and at every opportunity reiterates that the Democrats are trying to steal the election? Nevertheless, I feel that not voting would be to dishonor people who sacrificed much and in some cases gave their lives, to ensure that every US citizen regardless of their skin color, culture or ethnicity would have the right to vote.
When I think of people who made the ultimate sacrifice, Dr. Martin Luther King, Medgar Evers, Andrew Goodman, Michael Schwerner, James Chaney, and Viola Liuzzo immediately come to mind. Because of them and numerous other victims who suffered for the cause, I must vote. And I suggest that anyone who is tired of hearing the constant refrain "people died so that we could vote" might benefit from viewing Katylin Joy's list of well-known and unsung heroes of the civil rights era in her disturbing collection of 10 Forgotten Martyrs of the American Civil Rights Movement.
When it comes to voting at the federal, state and local levels, a common argument is "there's no reason for me to vote. My ballot won't decide the election." Also frequently heard from reluctant voters during the presidential election is the excuse that "the electoral college decides the winner" so why should I bother?  While some political scientists and well-informed citizens support the continuation of the Electoral College, the popular public opinion indicates that many Americans favor abolishing it. Unfortunately, that is easier said than done. As with most significant processes, there are rules concerning the voting system which are determined by the Constitution. Anyone who wants to learn more about the Electoral College and its pros and cons can gain understanding by reading two books written by someone much smarter than I. The Indispensable Electoral College: How the Founders' Plan Saves Our Country from Mob Rule and The Enlightened Democracy, were both written by Electoral College expert, retired lawyer and writer Tara Ross.
In two years, the presidential election will present another opportunity for citizens to vote. And if you choose not to vote because you dislike the candidates, lack confidence in the system or just don't care, ponder this — not voting can itself be a way of voting. George Jean Nathan says it even better, "Bad officials are elected by good citizens who do not vote."