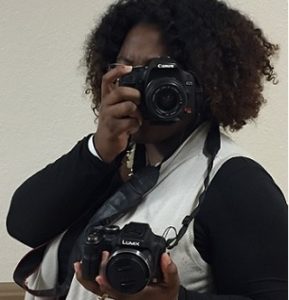 When I was a child in elementary school, on the first day of art class Mrs. Graves, our teacher gave each student a plain gray twin-pocket folder. She told us to store assignments that she would be giving us throughout the school year in the folder and keep it in the cubbyhole of our desk until she collected them. She then instructed us to write our name on the back of the folder and added that we had about 5 minutes to draw something of our choice on the cover. "Be creative," I remember her saying. "Use your imagination."
While we were sketching our amateurish masterpieces, she walked around the room. Stopping briefly at each child's desk, she would look at the drawing and then hold up the folder for the class to see. Afterward, she'd offer encouraging comments about that student's creation. Some of my resourceful classmates drew pictures of their home, a pet, or their family. One student sketched colorful birds perching on the branches of a leafless tree, and a couple of others attempted self-portraits. I looked intently at each folder. The skill of my classmates was evident. Then I looked down hopelessly at my naked cover.
As the teacher grew nearer to me, I became panicky because I couldn't think of anything to draw. My brain was producing one big question mark. THAT became my cover. Question marks. Large ones. Small ones. Some were right side up, others upside down and sideways. Using every crayon in my Crayola box, red, yellow, blue, green, orange, brown, purple, and black, I covered the front of the folder with question marks and put down the last crayon as she arrived beside my desk.
Unlike the outspoken woman I became, the little girl back then was self-conscious and painfully shy. As I raised my arm and handed Mrs. Graves the folder, I simultaneously lowered my head to my chest, anticipating criticism for not being more creative.
"Curiosity. That's what your drawing depicts." She said cheerfully, after looking at my folder. "Lots of question marks. You are curious about things. Very good." She handed the folder back, and I forced a smile as I exhaled.
I saved that folder for years and wished that I had it today. It must have been an omen because my insatiable curiosity hasn't diminished over the years. To this day, I still ponder things that some folks wouldn't give a second thought about; I want answers. I want to know the why behind the why.
Take photographs for instance. There is a common saying that the camera adds 10 pounds to the person in a photo. I've long wondered why people look fatter in pictures; then they do in person. Wait a minute. I think I hear the sound of the PC police approaching. Lest I be accused of body-shaming and offending someone, I'll restructure the question. Granted that I already have more thickness than I desire I'd like to know why do I – let me emphasize I – look fatter in pictures?
According to Gizmodo, Business Insider and other sources of my research, the camera gives the illusion of people being larger than they are because cameras have a single lens through which they capture images while humans have binocular vision (meaning that we have two eyes). Our brains compensate for this double vision. When we focus on photographed images, we perceive depth and can see around the edges of objects. This perception can give the impression that an object is wider than it is, including our bodies. Other factors contribute to our perception of the images in photos including lighting, posture, poses, clothing, the angel (shooting position) and even the camera lens. When any of these things are askew, it can make images appear larger than they are. Viola! Extra pounds.
If my rudimentary explanation on why pictures make us look fat have you second-guessing whether you ever want to be photographed again, this short and entertaining video will provide some tips on how not to look fat on camera.