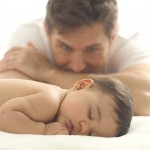 By L Parker Brown on November 5, 2011
"Cancer is the leading cause of death in economically developed countries." That disturbing statement from the March/April 2011 issue of the Global Cancer Statistics report is in itself unsettling, but although the report attributes the increase in cancer to the "aging and growth of the world population," what it fails to mention is that one […]
Posted in General, Technology | Tagged cancer, chemicals, environment, Johnson's Baby Shampoo, technology | Leave a response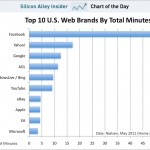 By Kyle M Brown on September 14, 2011
Do you spend all of your time on Facebook? Well according to this Business Insider chart based on Nielsen data, Internet users spent a total of 55 billion minutes using Facebook in the month of May 2011.  Let's do the math. That's billion as in 55,000,000,000 minutes or 916 million hours a month. So, if you assume Facebook […]
Posted in Technology | Tagged facebook | Leave a response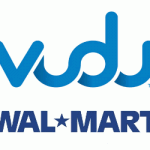 By Kyle M Brown on July 26, 2011
Today Walmart announced that it will offer streaming movies to customers directly from the Walmart.com website. This announcement comes just 2 weeks after Netflix announced a price increase that made some of its streaming movie and DVD  rental customers upset.
Posted in Technology | Tagged streaming, vudu, walmart | Leave a response
By L Parker Brown on July 21, 2011
Just recently I encountered a Boomer pal who I haven't seen in decades. We hugged and were both genuinely happy to see each other. Years and years ago, we went through grade school together, became best friends by our late teen years, and in our 20s and 30s we were partying and hanging out. We toasted […]
Posted in Technology | 2 Responses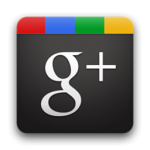 By Kyle M Brown on July 18, 2011
What is Google Plus? It is essentially a collection of Google services, i.e. Android, photos sharing, Buzz, gmail, just to name a few; all put together in a single place to create what is now Google's third major attempt at a Social Networking product.
Posted in Technology | Tagged +, google, google plus | Leave a response