Shades of Shake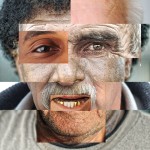 speare!  To friend, or not to friend — that is the question.  And here is another one:  Do you know who your Facebook friends are?
I, like other Facebook patrons, get a number of friend requests, but I am careful about which friends I accept. My apprehension is reinforced when I read articles like Bianca Bosker's Do I Know You? Fake Friends Adding Fresh Danger to Facebook.  The Huffington Post reporter's story reinforces my mistrust of strangers — on and off line — and confirms what most of us know, that you must be careful who you friend.
Typically, my FB friends are real friends, long-time acquaintances, and relatives. Occasionally, I accept a friend-of-a-friend if we share a mutual interest, or even an ex-boyfriend — providing he is not a stalker.
Some of my real friends who I would welcome on my wall are missing, because — by their own admission — they are not tech savvy. Others, just don't care for social networking.
To be included among my FB friends, you must be someone who I actually know or have known at some point in my life. Co-workers, business associates, neighbors, and even former in-laws count; so do school alumni. Regarding the latter, it doesn't matter if we haven't seen each other since the grade school days of milk and cookies and saddle shoes, if we were friends then, I would be inclined to friend you now; unless, you are that kid who used to throw spitballs at me in the 6th grade, then I would block you.  Oh, did you think that I forgot?
Humor aside, I refuse to arbitrarily accept every friend request.  Just as I would not invite any and everybody into my home, I do not get click happy and indiscriminately accept all potential FB friends. Nothing personal, it's my own Facebook  protocol.  Incidentally, I remove or unfriend a friend when he or she frequently posts distasteful or offensive things that show up in my newsfeed or on my wall.  Such a fuddy duddy!  Absolutely!
Has Facebook redefined the definition of "friend" to be all-inclusive?
In a CNN Tech article titled, The 12 most annoying types of Facebookers, Brandon Griggs describes, "The Friend-Padder. The average Facebook user has 120 friends on the site. Schmoozers and social butterflies … might reasonably have 300 or 400. But 1,000 'friends?'  Unless you're George Clooney or just won the lottery, no one has that many." 
If that statement by Griggs touched a nerve, remember, I'm just quoting. I didn't write it — my friend.