"Be still, and know that I am God." Psalm 46:10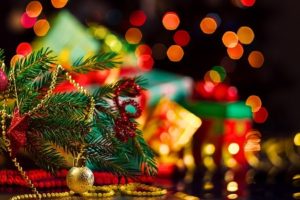 The other day I took time to relax. What's unusual about that, some will ask. It's unusual for me because it's something I rarely do. Perhaps it was mental fatigue that led me to stop scurrying around and be still for a moment.
Being still is difficult for me. I'm a little bit hyper. I feel compelled to always be doing something because doing nothing seems like a waste of precious time.
When I am at home and not out and about, typically I am undertaking several tasks simultaneously. Doing laundry and house cleaning. Cooking and reading. Taking online classes, researching something on the web, or composing essays while listening to the TV – generally a political talk program – always on in the background. I know that so much busyness isn't conducive to flawless productivity. So, I decided to take a break. Give it all a rest. Do nothing, but be still, sit back in my recliner and relax for a while. Some would equate that to meditating.
But it wasn't working.
Feeling determined, yet antsy, I decided to add some music. I closed the blinds and turned on an all-music station. Appropriate for the season, they were playing Christmas songs.
Most of the tunes were popular during my childhood and early adult years. Christmas oldies, I call them, though those songs never get old. Music stations play them annually. Sometimes they combine the old school Yuletide hits with contemporary Christmas music by Fantasia, Taylor Swift, John Legend, Mariah Carey, and others of a younger, hipper generation. In my opinion, there is no comparison. Ask any boomer, and they will tell you that our generation had the best music.
I remember as a child hearing Eartha Kitt seductively purring Santa Baby, and Bing Crosby croon about dreaming of a White Christmas (Do the PC police now consider that phrase politically incorrect?) Kitt and Crosby were great artists in their time. However, their songs don't compare to Darlene Love belting out Christmas (Baby Please Come Home). I love having Luther entertain me with At Christmas Time, but nothing beats a melody of hits from The Temptations' Give Love at Christmas album. And how can I not tap my foot and sing along to Donnie Hathaway's version of This Christmas? When Gladys Knight and the Pips sing, "Do You Hear What I Hear?" I whisper, "Oh yeah. I  hear it." My blissful mood continues as Carla Thomas exclaims Gee Whiz, It's Christmas. There is no better way to relax than to be serenaded by old school R&B Christmas hits and slow jams.
My self-imposed, quiet times don't last long. I suppose it's nervous energy that compels me to constantly move around, do something, keep busy. I think (too much) about the chaotic state of the world and I need a distraction to help take my mind off of it.
I was a child of the sixties. I am a boomer. And as bad as some of my fellow boomers may think that our formative years were, given a choice, I prefer the sixties decade over the current era.
Back then, time seemed to move at a pace slower than an impeachment hearing. Sure, there was social unrest. People were protesting and fighting for civil rights, women's rights, and anti-war, while politicians were posturing just like they do today. Wars abroad, crime and discrimination in the states, and the assassination of prominent leaders; for the generation of my youth, that was our normal. Mass shootings in schools and a cocktail of other "new norms" were not.
When Charles Dickens wrote his book, A Tale of Two Cities in the Nineteenth Century, he was recounting the period leading to the French Revolution. I don't know how many times I find myself thinking that he could well have been describing the present. "It was the best of times, it was the worst of times, it was the age of wisdom, it was the age of foolishness . . . it was the season of Light, it was the season of Darkness."
These days it looks like we are cursed to live under a spell of Darkness ruled by the Dark One. The tranquility that many of us relish is quelled by irreligion and ungodliness. If we are wise, we will bring God back into our society instead of trying to erase Him. Perhaps then, we will survive our "winter of despair" to see the "spring of hope."
My readers, I thank you for continuing to read me and support this blog.
I wish you a Merry Christmas, Happy Holidays, Happy Hanukkah, Happy Kwanza, Feliz Navidad, Joyeux Noël, whatever your preferred greeting. May your holidays sparkle with peace, love, laughter, goodwill, and light, and may the year ahead be full of happiness.
Now turn up the volume on your speakers and enjoy this, my Christmas gift to you.