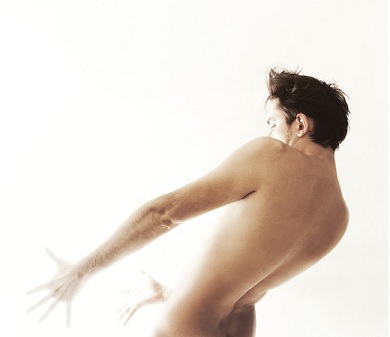 I can't tell you how often I've heard people say, "I would never get on Facebook. People put all of their personal business out there." I'm sure you've heard someone say it too.
For the uninitiated naysayers, I've prepared these five guidelines to Facebook.
1.  Facebook reveals a lot about the cast of characters behind the pages of its social media website. Rational people use discretion on Facebook just as they do when they are offline. If someone is prone to oversharing when they are disconnected, then they will probably be the same way online. In fact, they might be more braggadocios because on Facebook members are the star of their own reality show. And if one believes the thought-provoking commentary titled, Healthy vs. Unhealthy Narcissism that claims "We are all narcissistic to a degree." then Facebook is a narcissist's playground.
2.  You may be surprised to know that you don't have to be a Facebook member for people to post things about you. And get ready for this — you have no control over what someone else posts. Regulations regarding social media are relatively unsettled and constantly changing. However, some states have laws where legal action can be taken against a person posting defamatory content, even anonymously. According to the firm of Neal and McDevitte, "Posts made anonymously may be traceable via IP address or similar technique."
3.  Nearly everyone on Facebook will tell you that they enjoy the benefit of information-sharing and connecting with old friends and distant relatives. The site is also a good venue for marketing anything from artwork and books to dolls and zucchini bread. Members also share photos of their activities, their loved ones and, of course, their self — aka selfies. You might see selfies taken at the hair and nail salon. At the gym. Inside a vehicle. Outside on the beach. You may even see a selfie of someone dancing stark naked in the shower. Okay, that last example sounds like exhibitionism, but believe me, I've seen worse photos on FB than that. I won't elaborate. Let's move on.
In addition to games and advertisements, there is the news feed. Interspersed with posts from friends is an incessant scrolling of local, national, and international news and shared posts from pages that you "Like."  The PCMag website defines the Like button as "A button placed on Web sites and blogs that Facebook members click to receive the latest posts from those venues on their personal Facebook News Feed."
As with most things, there are some drawbacks to participating in Facebook or any social media forum. There is the risk of being hacked or scammed or a victim of identity theft, and (Novice, if you don't remember anything else, remember the following statement.) as numerous studies reveal Facebook is a time-consuming addiction.
4.  Anything you post on Facebook can be shared, copied, admired or criticized. Sometimes a reader will ask to share your post or simply let you know that they are sharing it. Sometimes they won't, they'll just do it. It's par for the course. And don't get angry if someone "steals" your favorite photo and you discover it on someone else's page. I know a FB member who has created their own digital photo album using photos copied from other people's pages. So keep in mind, once you put something out there, it no longer belongs to you. It's up for grabs.
5.  If a Facebooker does nothing but reads the posts, they can learn a lot about their FB friends. Political junkies post a lot of things about politics. Humanitarians enjoy posting human interest stories. Activists, educators, well, you get the idea. But let me add this — weird people post, well … strange things.
As a result of online interactions, online friends who previously had no acquaintance occasionally become good friends offline, eventually emailing and telephoning each other. Some even travel to another city or cross country to meet face-to-face. As with anything else, precautions must be taken with this new experience. Connecting and oversharing information can be detrimental. Sometimes online interaction brings out the ugliness in people. Friendships can be ruined. Online romances may become offline tragedies.
Summary
I admit that like millions of other folks, I am hooked on Facebook. Daily updating our status has become routine for many of us. Some of us do it several times a day. Sometimes we will post something or comment on something posted by someone else. Sometimes not. Facebook is constantly changing and adding new features to its website and growing its membership. According to The Statistics Portal "As of the second quarter of 2016, Facebook had 1.71 billion monthly active users."