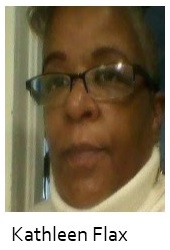 The following post was written by Kathleen Flax, Guest Author. The views, thoughts, and opinions expressed in this post are those of Ms. Flax and do not necessarily reflect the views of the publisher of this blog.
After viewing "Long Distance Revolutionary," a documentary about Mumia Abu-Jamal, I felt compelled to express some of my thoughts as presented below.
I spent an afternoon researching a black man named Mumia Abu-Jamal. He is a man who is well known by many Philadelphians.
Mumia was a radio disc jockey for a hometown favorite station, WDAS. He was also a journalist and an outspoken activist for the black community. He became a visible and openly staunch supporter in Philadephia for what was labeled by the city as a "radical organization" known as MOVE.
In 1981, Mumia was convicted of the murder of police officer Daniel Faulkner. He was subsequently tried and sentenced to death. The incidents surrounding the murder of Officer Faulkner at the hands of Mumia has always been shrouded by controversy. There were and still are firmly held beliefs, allegations, and theories of a police conspiracy and a cover-up.
What I remember from the report is that Mumia was driving a taxi cab to supplement his income. During one early morning, while driving the cab, he happened upon a scuffle and could see that some Philly police officers were beating his brother. It was reported that he exited his taxi cab and ran to the aid of his brother. What transpired between all of the individuals involved in that scuffle, continues to remain an ongoing discussion and has been debated by many individuals over several decades.
What remains factual, is that the lives of all of the subjects involved in that unfortunate incident:  the Philadelphia Police Department, Police Officer Daniel Faulkner, Mumia Abu-Jamal, his brother, and several eyewitnesses, were forever altered.
My heart is torn and saddened by all that I have read regarding Mumia and the untimely death of Officer Faulkner on the cold streets of Philadelphia. Perhaps it is because I am myself the child of a former Philadelphia Police Officer. My father worked those same streets as Officer Faulkner.
I have read the debates, criticisms, and open discussions regarding Mumia and his lengthy imprisonment. I have attempted to decipher the charges lodged against him and the sentence rendered. As I continued doing research on Mumia, I smile.
You see people; I remember Mumia's voice of yesterday. As stated earlier he was a disc jockey for WDAS radio station in Philly. I was a young adult when his sultry, hypnotic, voice, and the R&B music that he played echoed throughout my home on many Sunday evenings.
From the time he was incarcerated, I have viewed many photographs of Mumia published throughout the years. My mind's eye has also kept a certain image of him in a safe place, taking me selfishly back to a simpler, peace-filled time in my own life and small world. I have a self-made poster of Mumia hanging on the wall of my home not far from where I sit as I compose these thoughts.
I created the poster from a flier that I took off of a telephone pole in Philadelphia. The flier was asking Philly citizens for support for an upcoming "free Mumia rally" which was being held sometime in the late eighties. The poster that I created of Mumia has traveled many miles and over thirty years with me. To this day, I continue to hope and pray for Mumia's exoneration of the charges lodged against him and his ultimate release from prison.
As I gazed upon that photograph of Mumia today on my computer screen, his picture reminded me of another photograph. Ironically, the other photograph was of another incarcerated black activist and lawyer named Nelson Mandella. From the time I was a young child until I was a grown woman, I held an image of Nelson Mandela etched in my mind. I remembered him as he stood tall, round-faced, brawny, a robust forceful looking man. In my eyes, he represented a "true" black man. Mr. Mandella was released in 1990, after serving a twenty-seven-year prison sentence in South Africa. The entire world took notice of his release. His countrymen rejoiced, and his admirers everywhere were elated.
News programs on stations all over broadcast the moment Mandela walked back into freedom. I watched my television with bated breath. Mandela was a heroic icon. Sadly, what I saw when Mr. Mandela walked out of prison caused my heart to immediately sink. I simultaneously became upset, shocked, hurt, and saddened. He who once stood before the world as a tall, brawny, robust man now resembled someone's elderly grandfather. He was extremely thin, hunched over, gray-haired and was shuffling along with a cane. I cried that day for Nelson Mandella. The flood gates opened, and the tears cascaded down my cheeks. If it were possible to measure them, I'd say that I shed twenty-seven years of tears; and I remember uttering out loud, to no one in particular, "THEY BROKE HIM. THEY BROKE HIM".
Who would have guessed that this determined, steadfast man, would become his nation's president after being released from prison? I would be lying if I didn't say that revelation in itself caught me by surprise a few years later. I still do not fully comprehend how it happened – former activist, lawyer, and prisoner, Nelson Mandela became the president of South Africa.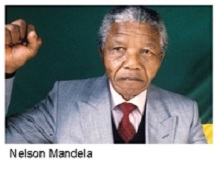 When I look at side-by-side photos of the young activist, Nelson Mandela and the older President Mandela and then look at photos of a young Mumia Abu-Jamal, and the older man who he is now, my mind screams again, "THEY BROKE HIM. THEY BROKE HIM." In spite of that sorrow, I smile broadly and refuse to shed tears.
What I have experienced is a personal insight into America. In my opinion, this country still has not learned about the resolute conditioning of the human spirit, the black spirit in particular.
America needs to understand that our physical black bodies are just a vessel. It has been our minds, which you have tried to control, contain, and understand for hundreds of years now, to no avail.
You have beaten, raped, castrated, hung, enslaved, and systematically attempted to destroy our existence since bringing us to these shores. I believe, America, that the thought process of the black man after the tragedy we've endured and survived at your red, white, and blue hands have been a factor that you struggle continuously to comprehend. Sadly, I believe your well-documented history of the intentional mistreatment and abuse of the black man, woman, and child, is still acceptable in your country.
I, as well as Mumia Abu-Jamal and the late Nelson Mandela, reside in a world where black people are looked down upon by white people and other races for no other reason than our hue. If anyone should dare to be an outspoken activist towards a nation built on racism and brutality, such as Mumia and Mandela did, there is a chance that they too could face imprisonment; ironically for exercising a human right and one of their Constitutional rights, freedom of speech.
I realize that Mumia is in prison for the alleged murder of a police officer in 1990. However, the question is still being debated here in Philadelphia and around the world in 2019 as to whether or not the entire incident was a set up by the Philadelphia police and Philadelphia politicians to take down an outspoken black activist and journalist.
What became apparent, in my opinion, is that Mumia as a journalist began writing articles and speaking out on the Philadelphia police department's alleged mistreatment of members of the MOVE Organization. In doing so, he became a target.
When looking at photographs of Mumia and Mandela, I not only reflect on their situations, but on America and her continued mistreatment of black people. Our black heritage and black pride is the one thing that America will never truly understand. Our black honor, black steadfastness, black truths, black beliefs, black strength, black diligence, black resilience, black kindness, black forgiveness, black spirituality, black family, black unity, and our extreme black love for all humankind – that includes even you AMERICA. As wicked and evil as you have been to black people, we still love you.
Our black strengths which you can't understand nor destroy continues to grow deep and rooted inside of black people. That strength is continuously fed to us by the blood of our ancestors seeping through America's soil with our every footstep. That particular strength is not external. You will never control or understand its value to us as black people.