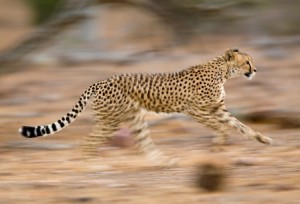 Rewind the calendar to the evening of February 26, 2012. George Zimmerman shoots and kills Trayvon Martin in Sanford, Florida. Seventeen months later Zimmerman is acquitted. It appears that ever since then the gun toting, former neighborhood watchman has been tap dancing around the law. And while he is reveling as star of his own reality show, karma is chasing him like a cheetah after a gazelle. Look at some pages from Zimmerman's playbook in the aftermath of his exoneration.
On July 23, 2013, Juror B29, the only minority on the all-female jury, stated on Good Morning America that "George Zimmerman got away with murder."
In September, George's wife, Shellie Zimmerman, filed for divorce. That same month, she called police to her home and told officers that Zimmerman threatened her with a handgun and attacked her father. During the marital drama, the estranged Mrs. Z admitted publicly that she has doubts about George's innocence in the Martin case.
Last November, Zimmerman was arrested and charged with felony aggravated assault for allegedly threatening his girlfriend, Samantha Scheibe, with a gun. Two weeks later Scheibe asks that the charges be dropped.
In December, perhaps envisioning himself as the next Picasso, Zimmerman began selling his paintings. The first one reportedly sold for $100,000 on eBay. As he attempts to sell his second piece of art, karma trips-up his high horse causing him to fall into a thicket of copyright infringement allegations, tumble downhill, and land beneath a cease-and-desist order.
On February 5, 2014, what would have been Trayvon Martin's 19th birthday, it was announced that Zimmerman will fight rapper DMX in a celebrity boxing match.  Screeeeech! Hold up! Did someone say celebrity?
Zimmerman is no celebrity. Infamous yes.  Celebrity no.  Many consider him as nothing more than a cold blooded killer who murdered an unarmed 17 year old boy.
It's been reported that DMX was selected from among 15,000 applicants to fight Zimmerman, and word is that the rapper has vowed to "beat the f**k out of him."  The bout – if it takes place — is scheduled to last 3 rounds. The time and place have yet to be announced.  In the meantime, there is a Change.org petition circulating online to prevent the event from occurring. When last checked there were over 81,000 supporters on the petition.
Last July, in a televised interview with Sean Hannity, Zimmerman made a controversial statement relevant to his murder of Trayvon Martin. "I feel that it was all God's plan" he mumbled.  Really? Christians believe that  God works in mysterious ways.  If the boxing match happens, there are Trayvon sympathizers who would count a knockout punch as one of those ways.