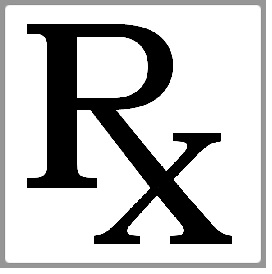 Some people tend not to care about anything that doesn't directly affect them, for instance, the insane cost of pharmaceutical drugs. Any frequent user of medication for hypertension, diabetes, high cholesterol, etc. would agree that without medical insurance coverage, those drug costs are too expensive for the average person and absolutely unaffordable for others.
I had first-hand experience with the outrageous cost of prescription drugs, a few weeks ago when a small itchy spot suddenly appeared on my arm. At first, I ignored it, thinking that it would soon go away. When the spot became more annoying, I visited my dermatologist. He examined the area, determined it to be a minor skin irritation, and then prescribed a cream for me to apply daily until it cleared up.
Before continuing home, I stopped at the pharmacy to get the prescription filled. The pharmacist looked young enough to be a high school student, but her pleasant demeanor was mature and professional. When I asked her to make sure that my insurance would cover the prescription before she filled it, she obligingly entered the required information into the computer and after a few seconds told me, "I'm sorry they won't cover it."
"How much will it cost if I pay for it?" I asked innocently; well, not exactly innocently. Being cognizant of the controversy and frequent media reports in JAMA and other sources, I am aware of the outrageous cost of many prescription drugs. But how much could a small tube of ointment cost? Twenty dollars, $30 at most. The pharmacist entered additional info into the computer and then stared too long (I thought) at the monitor.
I begin feeling uncomfortable, but my anxiety heightened when she looked at me with the culpable gaze that a child displays to a parent after doing something that he or she knows is wrong. The only thing missing was the "Uh oh!" but she didn't say it. There was just that pregnant pause of deafening silence between us until I chuckled and asked: "Is it that bad?"
She hesitated for a few seconds longer as if preparing to tell me that someone had died. Certainly, this wasn't the first time she had to deliver bad news, but apparently, she didn't relish doing it. I dropped my smile, raised my eyebrows, and tilted my head slightly to one side like a curious puppy. "Hit me," I said.
Almost in a whisper, she said, "Without insurance, it's $600."
After I mentally picked myself up off the floor, I said aloud, but mainly to myself. "Are they crazy?"
I sensed real empathy as she cautiously asked, "Should I fill it?"
I wanted to say, "Hell, no." But more politely, I said, "Would you call my doctor and see if he would recommend a generic brand that the insurance will cover."
"Of course." She walked a short distance away to a desk holding the telephone and made the call while I waited. Upon returning she told me that a recording had come on saying that the office was closed between 1 and 2 pm. The wall clock behind her showed 1:05. I remembered that the small staff took lunch during that hour and told her so. She said that she would try again later and would call me.
Around 2:30, the dermatologist's assistant called me. She said that as she told the pharmacist there is no generic brand for that particular medication. Then she added that she could place a call to a mail order pharmacy that they use. "Their prices are much lower than the drugstores, she explained before adding, "The procedure is that you pay over the phone with a credit or debit card and the medication will be mailed to you. They fill most prescriptions for about $35 or less and you'll receive it in a day or two."
I agreed to that arrangement and later received a call from the mail-order pharmacy to get my consensus. Aside from a snag that was no fault of the drug provider (Blame UPS. Their excuse – bad weather delay one day and an attempted delivery – to the wrong address – the next.) I finally received the small package containing a 30g tube of cream.
It is generally believed that the greed of the pharmaceutical industry is killing Americans and my thinking is that is truer than true.
Cost aside, I have what some may think is a precarious habit of always reading the list of potential side-effects on any medication that may go on or into my body. That is exactly what I did after I opened the box containing the cream.
The instructions included possible side effects: severe burning of treated skin; could cause warts, lesions, blistering, swollen glands, sore throat; fever, chills, body aches, flu symptoms or worsened skin symptoms. Nope! I told myself before tossing the unopened tube into my nightstand drawer. I decided to try another remedy instead.
About a year ago, when I had a similar skin erosion, the assistant to that dermatologist had told me that she finds that Aquaphor is excellent for curing minor skin disorders. I went right out and bought a 14-ounce jar which cost $14. Yes, yipe!
Aquaphor is a "dermatologist recommended" ointment that contains petrolatum, not petroleum jelly. It looks like Vaseline, but unlike Vaseline, it contains several medicinal ingredients.
I located my jar of Aquaphor and began using it. Had I remembered that I had it before going to the dermatologist, I would probably have tried it first. Within three days the itchy rash cleared up. It's been nearly three weeks now and it hasn't returned. This is not an advertisement for Aquaphor, but I honestly admit, it works for me.
The point is that the outrageously high cost of medications is so extensive that lawmakers like Senator Bernie Sanders are proposing and supporting legislation to combat it. And videos like the one below are being made to keep attention focused on the problem.