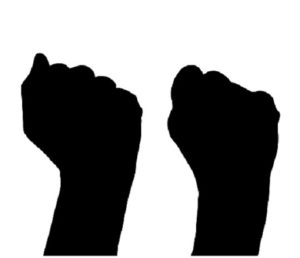 "Politics makes strange bedfellows." Charles Dudley Warner 
I am a huge fan of political programs. Although I realize that politics and political discussion is a lightening rod for some folks, sometimes I like to talk about it anyway with close friends and associates.
This morning I was watching "#AMJoy" on MSNBC. Host, Joy Reid, held a discussion with Rep. Cedric Richmond (D-LA), Chairman of the Congressional Black Caucus (CBC). Primarily, the topic concerned the refusal of the CBC to meet with 45 at the White House. Rep. Richmond stated that although some members of the caucus may meet with Trump individually, the caucus as a whole will not.
Citing that the CBC is working to address serious issues, Rep. Richmond said, "We don't have time to be part of a social gathering and unorganized meeting with 50 or 60 people." He further asserted that "the Trump administration has taken steps to hurt the black community." Cuts in social programs and other obscured activities will not only encumber numerous black people, but programs beneficial to underprivileged and medium income people of all races are on the chopping block. Apparently, CBC members are concerned that a meeting at the White House would be nothing more than a disguised photo opportunity for 45.
Omarosa Magigault, the Big O in the White House aka Omarosa, accuses members of the CBC of "showboating." Previously a contestant on Trump's TV reality program "Apprentice" Omarosa now has a position in the White House and an official title as director of communications for the Office of Public Liaison. Far beyond the White House fence, some people view her simply as the HSICN (head sister in charge of nothing) put in place merely as a puppet to give the illusion that 45 desires to bridge a perceptible widening racial divide.
Although other black celebs, among them, Jim Brown, Bob Johnson, and Steve Harvey, have raised eye-brows and fallen into disfavor with some black people for meeting with Trump, none seem to incur as much ire as the Big O.
Omarosa alleges that by declining to meet with Trump, CBC leaders are ignoring their opportunity to address issues relevant to the black community. On the other hand, her adversaries disregard anything and everything that the Big O says. They see her merely as a fish out of water that, over time, flip-flopped from being a scheduler for Al Gore in the Clinton Administration to what one associate refers to as a "contemporary female version of Stepin Fetchit" in the White House.
Sometimes it's best to avoid lightening strikes whenever possible.